Chess Club For Kids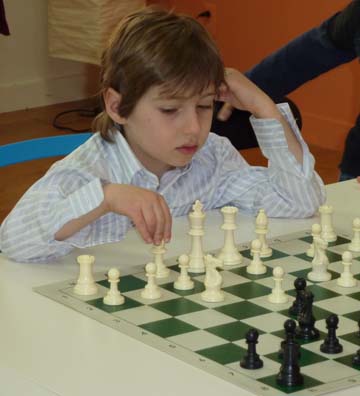 Brighton Kids Club has the Chess program for your little genius, right here in Brooklyn! We look forward to challenging your children with the intense game of strategy in Russian and English. Chess lessons are known to raise IQ scores, sharpen the mind, increase memory and creativity, and improve reading and problem-solving skills. Are you looking for ways to exercise your child's mind? Let them take a shot at a game of chess right here at our Brooklyn location.
It has been proven that chess enhances our intellect in a big way. Some of the many ways chess improves intelligence is:
Activating both hemispheres of the brain

Improving and increasing memory

Advances problem-solving skills

Improving concentration

Teaches strategies and critical thinking, just to name a few. It just so happens that playing a game of chess helps enhance that part of the brain.
Your child will be impressed by his or her newly found ability! To add to the excitement, we will soon be offering Chess tournaments for our young players right here in our club!
 *Please call to set up an appointment with our dedicated staff to determine an age and level-appropriate group for your child.*
*Schedule is subject to change, 24 hours cancellation policy