Mark Twain/Bay Academy Drama Talent Test Prep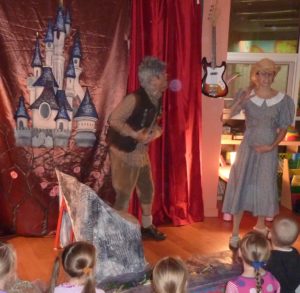 The Brighton Kids Club offers specialized training for students preparing for auditions to get into specialized middle and high schools. From Mark Twain and Bay Academy to LaGuardia Arts, we have what you need to prepare for the big audition and everything you need to continue studying with us afterward for your upcoming performances.
---
---
Why Sign Up for a Theater Class?
Theater classes have the time and space to nurture every kind of creative person. The ability to think for yourself is a skill developed while students learn to carry themselves with confidence. Students with theater experience take steps toward becoming emotionally intelligent, disciplined, and decisive people. There is nobody that doesn't belong, and everybody learns the skills they need to contribute to a loving, safe, and respectful community.

● Learn the different roles in the theater. ● Review expectations in listening, reacting, and the basics of theater etiquette. ● Study different approaches to character development. ● There will be two public performances: one show toward the middle of the school year in the winter and one at the end of the year in the spring. ● Gain confidence and skill in their vocal and physical ability to communicate information.