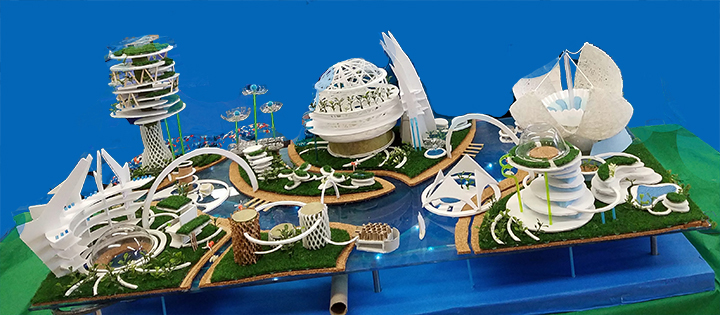 Join us this summer for our STEAM and Architecture Academy!
We are here to bring Science into your world. We will direct your child's imagination into building a model for Future City, the world with rules and the environment they want to live in! By using kids' creativity, integrating Engineering, Architecture, Science, and Art and fusing them together into one hands on project – Future City! We will be building the city of the future where all dreams will become reality. If we can't change the world – let's create a new one! This will not be a virtual city – it will be a model of a future city, made out of imagination, creativity, and recycling materials!  
It is never too early to start creating, we prepared age appropriate activities for all ages from 4 and up!
 Join us, build with us, build like us, and build better than us! Let's build a foundation for our future!