3069 Brighton 1st Street  .  Brooklyn, NY  11235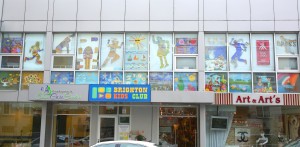 Visit us on Facebook :
www.facebook.com/BrightonKidsClub
 Brighton Kids Club is an Educational Center for children and adults offering a range of programs for all ages. Programs include:  Art Education, Lego Robotics, Tutoring, Test preparation, Creative Writing, Drama, Russian, and Sports including: Judo, Karate, Chess, Rhythmic Gymnastics , Zumba, Yoga.
Brighton Kids Club now offers After-School Program with individual attention to each child, helping with homework, projects and additional training if needed.  Every day our children will have 30 -40 min. sport break after a long school day, and one class, which will include the following options: Karate, Judo, Art, Gymnastics.
Art Classes for parents to relax and devote some time for your personal development. We want to welcome adults of any age to come together and enjoy creating art works. Everyone is welcomed – regardless of having experience and knowledge. You will gain new skills and learn to express yourself while painting and socializing.