Rhythmic Gymnastics and Contemporary dance classes !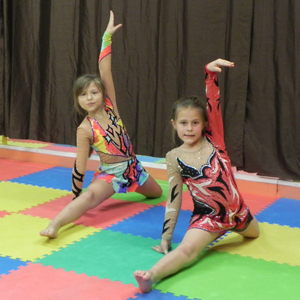 The rhythmic dance class will introduce students to the importance of rhythm, posture, fluid movement, and contemporary dance routines. This aesthetic sport should be taught at a young age as it will promote healthy stature, increased flexibility and mobility.
But , it's never too late to learn how to dance with a contemporary twist! All ages are welcomed!
| | |
| --- | --- |
| Youngest 2-3 y.o. | Wed @ 11 am |
| For 3-4-5 y.o. | Thur. @ 6 pm ,Sat @ 12 pm |
| For 6-8 y.o. | Sat @ 1 pm, Thur. @ 5 pm |
| For 9-10 y.o. | Sat @ 11 am |